Mission Statement
Clear Creek Community Services District's commitment to our customers is the dependable delivery of high quality water, while maintaining superior customer service at an affordable price. We pride ourselves on our fiscal responsibility and good stewardship of the water supply. We, too, are proud, active members of the Greater Happy Valley Community.
---
ACCOUNT INQUIRY FEATURE:
The account inquiry feature is new to Clear Creek C.S.D. customers and is provided free of charge. To access this new feature, click here to go to the login screen.
You will need your book number (located on your bill or contact the office).
You will need your account number (located on your bill or contact the office)
You will need your pin number. If we have your phone number on file we have used the last four digits of your phone number. Customers without a phone number will need to contact the office for their assigned number.
Once logged in you have the option of viewing your current bill and printing it if needed. You may also view your past usage history and view a bar chart of last years use Vs. this years use.
---
METER PROFILING SERVICE:
The District has the ability to query a customers meter if you are in Route 10. This will allow us to pull your watering history for your personal use. This free service provides you with a pre-determined period of time graph showing what times you used your water and how much was used during that time period. This is also an indicator of a water leak if there are not any time periods of no water use.
LEAK DETECTION SERVICE:
We also offer a free leak detection service to our customers. If you need this service please call the office and set up an appointment time for field staff to respond.
Bill Payment Options
Looking for the most convenient way to pay your bill? We offer a wide variety of payment options to our customers. Simply choose the option that best suits your needs... Learn more...
To log-in to the new on-line account inquiry/bill pay click here.
To get logged in you will need to know your book and account number. Those customers with a phone number associated with your account may use the last four numbers of your phone number as your new pin number. If we don't have your phone number a new pin has already been assigned. Please call the office for your assigned pin.
---
---
You will also have the OPTION of paying your bill using this on-line service. What is NOT provided free of charge is the bill pay service. Our financial institution will charge $3.95 per transaction for this service.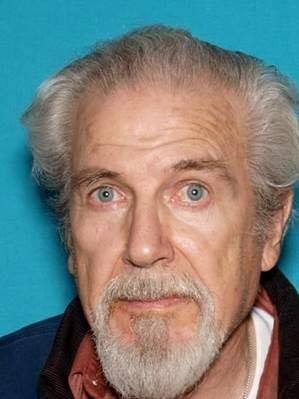 Conservation Tips
There are a number of easy ways to save water, and they all start with you. When you save water, you save money on your utility bills. Here are just a few ways... Learn more...
---
Visit the Clear Creek Weather Station for local weather information.
The June Board of Directors meeting has been canceled for this month. Check back here for further District updates.
In Memory Of:
Ronald G. Carlin Born June 19, 1940 – Died January 2, 2018 at the age of 78.
Ron served in the United States Navy and the Merchant Marines where he traveled the world while serving our country.
After returning home to the San Francisco Bay Area he began his career with the San Francisco Water District in 1978 and after 24 years he retired and moved to the North State and in 2005 took a part time position with the Clear Creek C.S.D. as the Filter Plant Supervisor. Ron worked closely with plant operators Roger Schreiber and Matthew Turner.
Ron worked closely with the staff of Clear Creek C.S.D. for ten years and in the interim, his wife passed away due to health issues. In July of 2015 he retired his position in pursuit of other interests. Ron kept in touch with the staff at the District and in 2017 he was diagnosed with dementia.
After suffering from the effects of this horrible affliction Ron passed away on January 2, 2018 while living in Redding and under the care of fellow staff members. Roger Schreiber was at his side when he passed that day.
Ron will be respectfully placed with his wife and companion in a niche at the Northern California Veterans Cemetery with Military Honors on June 19, 2018 at 12:30 in the afternoon. He is survived by his friends and co-workers.